Participate in the Operation Rice Bowl
CRS Rice Bowl Lenten alms go to alleviating hunger and poverty in communities around the world and in the United States: seventy-five percent of gifts support CRS' humanitarian programs around the world, including in the countries featured in the Lenten calendar. Some examples include:
o Agriculture projects that help farmers improve harvests.
o Sanitation projects that bring clean water to rural communities.
o Microfinance projects that support small businesses.
o Health projects that provide medical care and nutrition services to mothers and children.
o Education projects that provide resources and training to youth.

Twenty-five percent of gifts remain in each U.S. diocese, where they are given to hunger and poverty alleviation efforts in those communities.
Each year during Lent, the St. Andrew parish family participates in Catholic Relief Service's Rice Bowl campaign to help those in our world suffering from hunger and malnutrition. This year, we will not have the cardboard rice bowls inside the church, but ask that you consider helping by making a donation online. Your Lenten almsgiving will help families in more than 100 countries get access to enough nutritious food not only to survive but to thrive.
Whether in-person, online, or in spirit—our community can come together to pray, fast, and give through CRS Rice Bowl.
Visit our St. Andrew team page to DONATE today!
Our Goal is to raise $1,500.
Please make your donation by Easter Sunday, April 4 at 11:59 PM.
---
Other Resources
---
We can do our part!
Jesus teaches us that when we help our sisters and brothers around the world, we are helping him, too. Over the 40 days of Lent, we'll learn how families and communities discover ways to lead healthier lives and remind ourselves how we can do our part through CRS Rice Bowl.
Matthew's Gospel invites us to remember that we are responsible for helping all our sisters and brothers, even those who are strangers to us. When we do this, we care for Christ.
The season of Lent gives us a wonderful opportunity to reflect and make room in our hearts to welcome the stranger. Through our prayer, we encounter Jesus, who is present in the face of every member of our human family. When we fast, we encounter the obstacles that stop us from fully loving God and our neighbor. When we give alms, we share what we have with others.
This Lent CRS Rice Bowl takes us to three countries—Madagascar, El Salvador and Timor-Leste. Hunger and malnutrition, which happens when we don't get the right amount of nutrients, are challenges that too many families face each day. One out of every 10 people worldwide don't have enough to eat. Sometimes this is caused by natural disasters like floods and droughts. Other times, families don't have enough money to buy the food they need, or the food they can get doesn't have all the vitamins and minerals they need to stay healthy.
See what your donation can do!
---
Jesus calls us to help those in need. Our Lenten prayers, fasting and sacrificial gifts help us answer this call.
REFLECT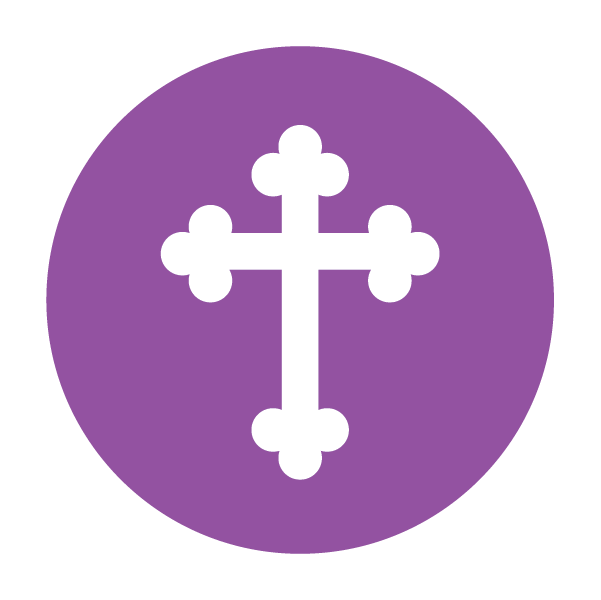 What are the three pillars of Lent and why are they important?